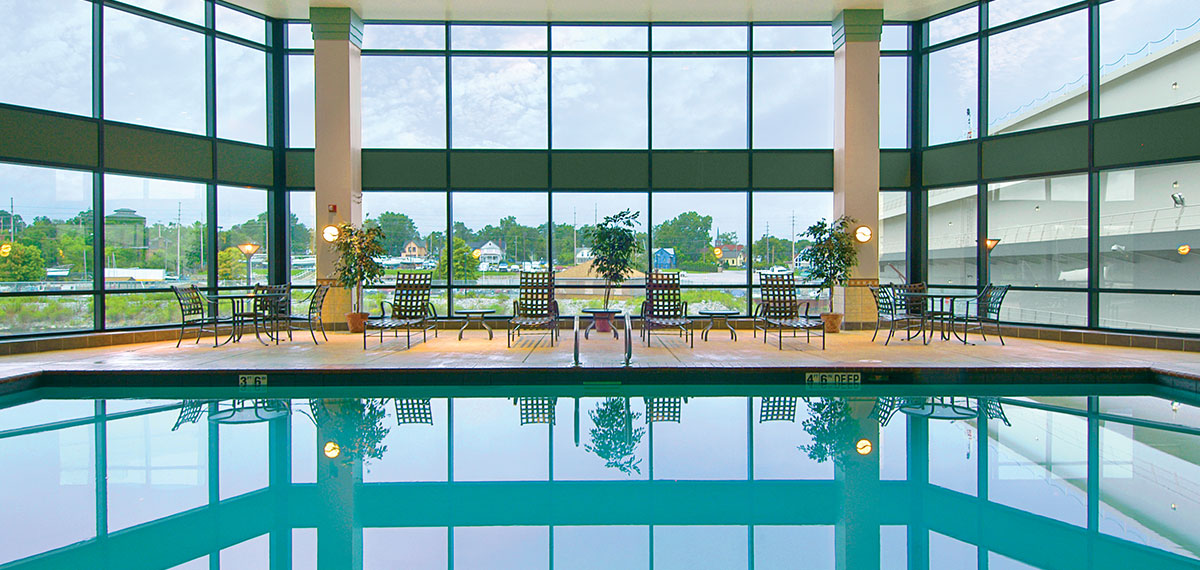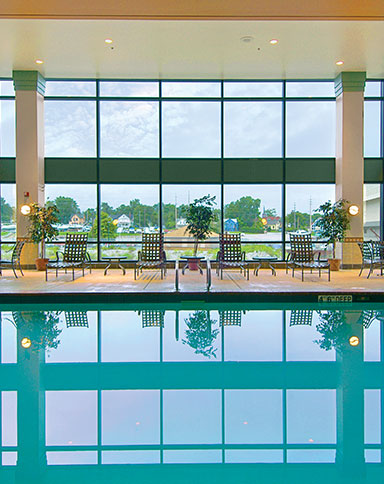 Swimming Pool
Flooded with soft natural light from a wall of floor-to-ceiling windows, Blue Chip Hotel's indoor pool area provides a serene environment in which to energize yourself in the morning by swimming a few laps or unwind in the evening with an invigorating soak in one of the two whirlpools.
Swimming Pool Hours & Rules
Swimming Pool is open daily
6:00am - Midnight
Friday - Sunday
Must be 18 years of age or older.
Monday - Thursday 6:00am - 9:00pm
Children under 18 must be accompanied by an adult.
Monday - Thursday
No one under 18 allowed after 9:00pm.