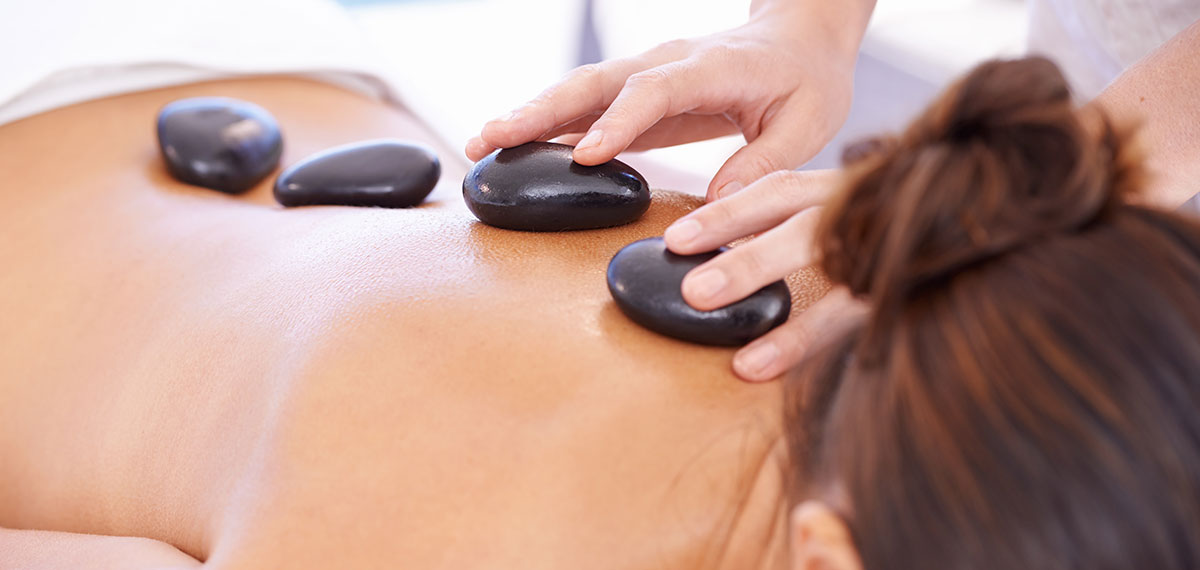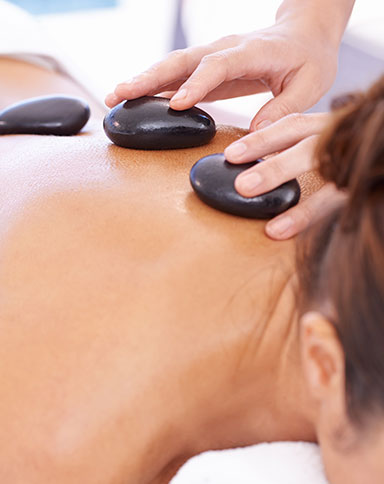 Salon, Services & Packages
For our current services we offer, please refer to our Spa Brochure.
Fitness Center is available during business hours to our guests that have a spa blu service that day and all of our Titanium and Onyx cardholders.
Guests are requested to arrive 10 minutes before your appointment time to allow time to check-in, complete the medical intake form and change.
A completely relaxing and rejuvenating spa experience from Blue Chip. Between hot stones, steam rooms and pedicures, feelings of energy and serenity surround you. New ways to enliven mind, body, and spirit await, right here at spa blu. Treat yourself or someone you love to a day of ultimate pampering. Go ahead – you deserve it! We have something for everyone.
Call (219) 861-4812 or (888) 624-9618 ext. 2583 to book your next relaxing spa package.
Spa blu services are by appointment only. Must be 18 years of age or older. All reservations made for spa blu will require a deposit on a credit or debit card of 50% for services reserved.
Hours of Operation
Friday - Saturday
9:00am - 7:00pm
Spa Menu
Spa Treatments: Facials
Featuring KPS Organic Skincare
Designed to combat the signs of aging, this nourishing and calming facial promotes collagen production, reducing fine lines and wrinkles and leaving you with firmer, more supple skin, luminous texture and radiance, and an even skin tone that can last for days, making it the perfect way to pamper yourself. 50-mins l $155 NP/$175 P
A gentle chemical free facial designed for individual's looking for mild exfoliation and hydration. 50-mins l $155 NP/$175 P
This luxurious, rejuvenating experience is designed to leave your skin looking and feeling its best. This facial's powerful detoxifying properties, purifies the skin and reduces inflammation, targeting acne and congested skin by unclogging pores and removing impurities. By infusing vital nutrients and hydration, this facial also delivers a radiant, healthy glow that lasts, leaving your complexion clearer and more refreshed. 50-mins l $155 NP/$175 P
This luxurious Beardsmith treatment is designed to pamper your facial hair and skin. First, dander and debris is expertly removed from your beard, revealing a fresher, cleaner look. Next, a revitalizing cleanse and conditioning softens and nourishes your beard, leaving it silky and manageable. You'll emerge with a revitalized beard, a boost of confidence, and newfound pride in your appearance. 50-mins l $155 NP/$175 P
Rich in enzymes, this facial removes dead skin cells to reveal your radiant complexion. Pomegranate and cranberry antioxidants strengthen skin while removing bacteria. Combined with salicylic acid, this treatment is recommended for dull, dehydrated, oily and acned skin conditions completed with a lactic peel. 50-mins l $125 NP/$135 P
This transformative experience addresses the signs of aging for a more youthful complexion. A gentle exfoliation using an advanced peel formula targets wrinkles and fine lines while promoting the natural anti-aging process and stimulating collagen and cellular regeneration. Emerge from this revitalizing facial with a renewed sense of confidence and glowing with youthful vitality. 30-mins l $100 NP/$120 P
This tailored treatment addresses the unique skincare needs of the modern man, using cutting-edge techniques and premium products to combat the signs of aging, discoloration, and hyperpigmentation for a more balanced, flawless complexion. Leave the spa with refreshed and rejuvenated confidence and poise, ready to take on the world with a distinguished, age defying boldness. 50-mins l $155 NP/$175 P
Facial Treatments: Add-Ons
Reduce the appearance of fine lines and wrinkles by combining your favorite serum or moisturizer with this jade face roller. Jade rolling enhances skin care by de-puffing and enhancing the absorption of products into the skin. It's also great for facial massage, as it stimulates lymph nodes for lymphatic drainage. Its light pressure also relaxes facial muscles and encourages blood flow. $15
Nuface Microcurrent Mini Face Lift
For clients who wish to attain and maintain a healthier, younger-looking appearance. $45
Combines the nourishing benefits of superfoods with the added shimmer of mica and the antioxidant and anti-inflammatory properties of pearl powder, a great way to add a healthy glow to your skin. $10
Unlock the benefits of Gua Sha in this modernized version, meant to be used over top of your usual moisturizing routine in order to help increase the benefits of the products. It perfectly stimulates the skin to assist in penetration and help you get the vibrant results you've been looking for. $20
Tones aging skin and reduces redness, irritation, and inflammation. $15
Containing a blend of powerful antioxidants and nutrients to protect the skin from environmental stressors and improve the overall health and appearance of the skin. A great addition to get radiant and youthful looking skin. $15
Spa Treatments: Massages
Our signature massage, combining Swedish and Asian inspired techniques to restore balance and harmony to your body, mind and spirit. Guaranteed to chase your "blu's" far, far away. 50-mins l $130 NP/$150 P
Select your own custom-blended essential oils that are massaged into your skin, soothing your mood and reviving your body. This sensory experience is pampering at its finest. 50-mins l $150 NP/$170 P, 80-mins l $180 NP/$200 P
"The art of love and healing through the hands and heart." This traditional Hawaiian form of massage utilizes long, flowing and rhythmic strokes combined with joint mobilization to increase lymph flow and circulation. Lomi lomi bestows upon the body peace and tranquility. 50-mins l $150 NP/$170 P, 75-mins l $180 NP/$200 P
The sports enthusiasts' custom massage. Specifically focusing on those areas that are 'talking back!' This experience is designed for individuals wanting more detailed work on specific muscle groups or areas of chronic pain, includes heat pack treatment. 50-mins l $150 NP/$170 P, 80-mins l $195 NP/$215 P
Uses warm hand-carved salt stones rich in 84 natural minerals and elements. This massage is effective towards normalizing your minerals, pH, oxidative stress, and hydration within your body. 50-mins l $150 NP/$170 P, 75-mins l $180 NP/$200 P
Ready to really relax? This soothing treatment will soften your muscles while soothing aggravated and inflamed joints by using a therapeutic massage with hot stones. The 'ohhhhh…' massage! 50-mins l $150 NP/$170 P, 75-mins l $180 NP/$200 P
Massages: Add-Ons
Add a foot massage to any of your massage or body treatments. 15-mins l $30
Cold therapy pain relieving gel treatment. $15
Add a scalp massage to any of your massage or body treatments. 15-mins l $25
Add a dry brushing to any of your massage or body treatments to improve circulation throughout the lymphatic system. $25
Spa Treatments: Body
De-stress on the double with this East Indian Scalp massage. Designed specifically to target your neck and shoulders where those aches and pains might be residing. 25-mins l $80 NP/$100 P
Detox wrap using the Keeki Pure and Simple Organic skin care line that assists with cellulite reduction and intended to reduce pounds and inches. Choose one of the following areas for treatment: stomach, thighs or back of arms. 50-mins l $160 NP/$180 P
Relaxation Body Treatment
Take a deep breath and relax in a luxurious full body treatment, starting with warm cleansing oil to help you relax with light to moderate manipulation. Followed by an invigorating sugar scrub infused with lavender flowers and honey, exfoliating your back, lower legs or feet. Next your back will be brushed with a deep-sea mud mask to sooth all the worries and tension away, followed by a foot, neck, shoulder and head massage. Indulge and relax in this full body oasis. 50-mins l $130 NP/$150 P
Add a foot massage to any of your massage or body treatments. 15-mins l $30
This treatment will take you on an unforgettable experience by reviving your body, mind and spirit. It begins with a full body exfoliation followed by a scalp massage, a warm and cool rinse in our vichy shower and finished up with a lotion application, resulting in luxurious skin. 75-mins l $145 NP/$165 P
Salted Himalayan Body Wrap
A moisturizing oil rich in coconut oil is applied and Himalayan salt is sprinkled on the body. Warm salt stones are then used to exfoliate the skin. Relax while a 15 minute foot rub is given with heated salt stones. This luxurious wrap is finished with a lotion application. 50-mins l $150 NP/$170 P
Begins with exfoliation with either sugar or salt body scrub, a warm and cool rinse in our vichy shower and finished up with a lotion application. Perfect to couple with a massage or facial. 25-mins l $85 NP/$105 P
Spa Treatments: Hands & Feet
Signature Hand Treatment – Give your hands the special treatment with this deluxe service; includes a soak, scrub, massage, customized mask on the hands and polish of your choice. French polish and/or Vinyl Lux is an additional charge. 50-mins l $60 NP/$65 P
Foot Treatment – The way to a person's heart is through their feet. Take one step forward with this foot ritual that will have you feeling heavenly. We will exfoliate, attend to cuticles, apply a customized mask on the feet, including callus elimination and choice of polish. French polish is an additional charge. 50-mins l $75 NP/$80 P
Perfect Sense® Paraffin Treatment – Add extra softness and moisture to your skin with this warming and conditioning treatment. The ultimate pampering for your hands or feet that will make you feel totally pampered and simply gorgeous. 50-mins l $35 NP/$40 P
Shellac manicure service combines the ease of polish with a high gloss shine and extended wear. Includes cuticle maintenance, lotion application and your choice of color. French polish is an additional charge. 50-mins l $65 NP/$70 P
Need to freshen up? We have the latest colors to show those hands and feet off with confidence. French Polish and/or Vinyl Lux is an additional charge. 50-mins l $30 NP/$35 P
Hands & Feet: Add-Ons
French polish variation application. $20
Vinyl Lux & Infinite Shine
A breakthrough polish that endures a week of fashion perfection without a base coat. $15
No Chip at Blue Chip Removal
Gentle removal of shellac application. $15
Add extra softness and moisture to your skin with this warming and conditioning treatment. $20 with service
To Go Spa Treatments: Add-Ons
Ice Water, Green Tea, Bamboo Charcoal, Gold, Rose Gold, Pomegranate, Coconut & Vitamin D. $5
Honey + Arnica, Pomegranate + Aloe. $7
Ice Water, White Tea. $25
Rose Gold, Pomegranate, Coconut & Vitamin D. $6
Rose Gold, Pomegranate & Aloe. $15
Salon Services
Haircut – Includes Shampoo and Blow-Dry. $55 NP/$60 P
Curling or Flat Iron. $25 NP & Up/$30 P & Up
Hair Color: Root Touch-Up
$85 NP & Up/$90 P & Up
Men's Hair: Cut & Style (Short)
$35 NP/$40 P
Foil Highlights: Crown (Short)
$90 NP & Up/$95 P & Up
Foil Highlights: Full Highlights (Short)
$130 NP & Up/$135 P & Up
Foil Highlights: Low Lights (Short)
$30 NP/$35 P
Haircut – Includes Shampoo and Blow-Dry. $65 NP/$70 P
Hair Color: Semi-Permanent
$85 NP & Up/$90 P & Up
Men's Hair: Cut & Style (Long)
$50 NP/$55 P
Men's Hair: Gray Blending Service
$45 NP/$50 P
Foil Highlights: Crown (Long)
$115 NP & Up/$120 P & Up
Foil highlights: Full Highlights (Long)
$150 NP & Up/$155 P & Up
Foil Highlights: Low Lights (Long)
$40 NP/$45 P
Salon Services: Add-ons
Face
Includes defining the brow and a lesson with technique and application. $30
Eyes, Cheeks, and/or Lips. $45
Lash Strip Application. $15
Waxing
Includes access to locker room facilities, fitness center, sauna and whirlpool for entire day. $50