Forget every casino you've ever visited. Prepare for something entirely different. And much better. We offer 65,000 square feet of gaming on a single luxurious and spacious level, with a variety of table games and slots. With your favorite games – and the ultimate gaming environment– Blue Chip will put you in the mood to play.
Casino Hours of Operation
Table Games Hours of Operation
Monday - Friday
10:00am - 3:00am
Saturday - Sunday
8:00am - 3:00am
A Galaxy of Fun™!
Stardust Social Casino Mobile App
Stardust, Las Vegas' most famous casino, is back! Stardust offers authentic Vegas slots: math models, reel strips, imagery, sounds, music, and name brands. One spin and you will know the difference!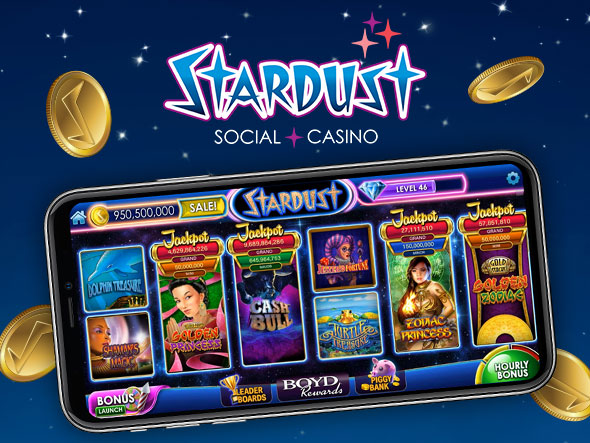 Electronic Table Games
An exciting wagering experience for beginners and advanced players!